Electronic Claim Documentation Submission Made Easy With eServices
Palmetto GBA is excited to announce, we've made it super-simple to electronically upload your supporting documentation files when submitting an electronic claim. The Additional Documentation eForm will now be available for Jurisdiction M (JM) Part B eService portal users who have been granted access to the Claims tab by your facility's eServices administrator.
This enhancement provides a quick and easy alternative to faxing in claim documentation. The Additional Documentation eForm ensures your electronic claims and any supporting documentation needed for claim adjudication are not separated.
Once you are signed into your eServices account, you can upload files with just a few easy steps. From the eServices Claims tab:
1. Select Additional Documentation Form

2. Complete Provider and Beneficiary fields
3. Fill in all additional required (*) fields as listed on form
Note: Multiple lines items can be added for one submission. To add multiple lines, select the blue "Add Line Information" box.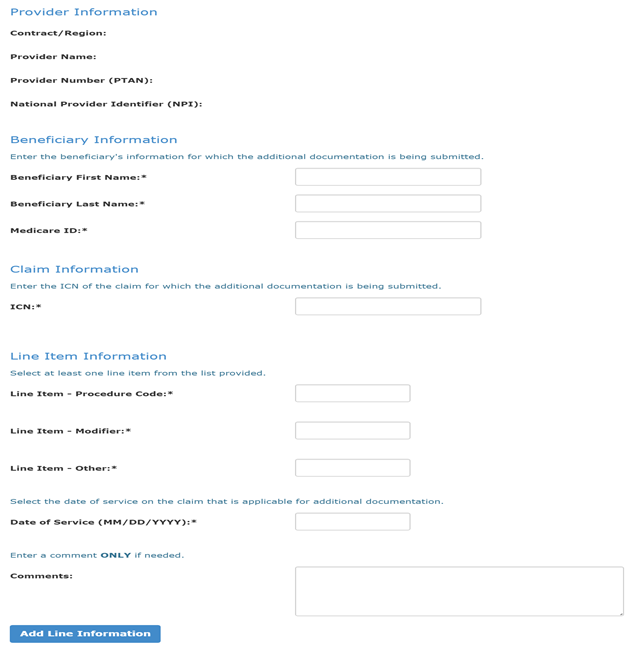 4. Select Browse to upload documents from your system
5. Select Submit to transmit
Please review the Electronic Claims and Additional Documentation article for submission guidelines to include completing the correct PWK electronic fields in Loop 2300 when you submit an electronic claim.
---
Last Updated: 05/02/2019