Join Us for Spring Tour 2023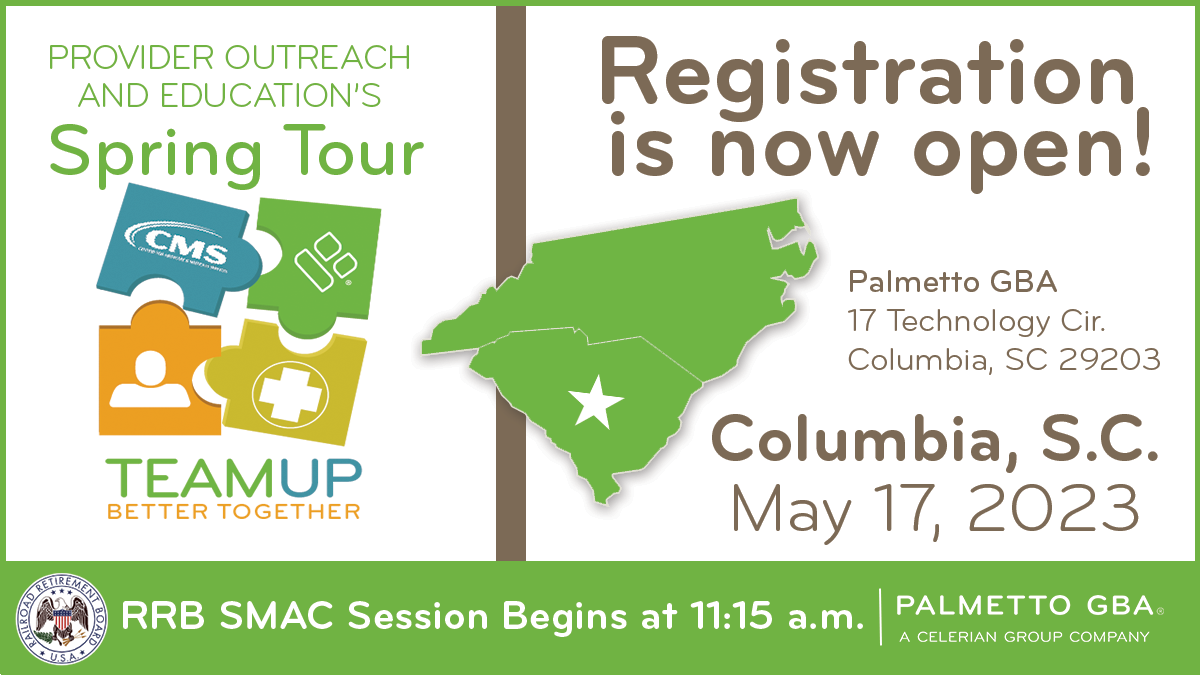 Columbia, S.C., is the first stop for Provider Outreach and Education's 2023 Spring Tour. This one-day conference is intended for North and South Carolina Medicare Part A, Part B and Railroad Medicare providers, but is open to everyone from any Jurisdiction J or Jurisdiction M state.
You can view the Spring Tour session agenda on the registration web site. Space is limited. Register now.
Register for 2023 Spring Tour Events